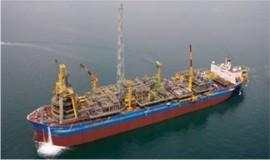 Our NELSON Process Engineering Department provides analysis, design, and modifications on a wide variety of new and existing projects and facilities. Our goal is to develop designs that satisfy our clients' objectives within schedule and budget.

Our staff in New Orleans and Houston have direct work experience in areas as diverse as chemical manufacturing, minerals processing, refinery operations, and oil field services, as well as in research and development activities.

The range of services offered by our Process Department is very broad. In addition to full detailed design, it includes preparation of feasibility studies and cost estimates, writing specifications and bid packages, preparation of operating and training manuals, conducting HAZOP analyses and alarms rationalization, development of HSE management systems, training of operators, and assistance with start-up.

In providing these services, NELSON'S Process Engineers work with our clients in every phase of their projects, from initial design to final construction. Our experience includes evaluating alternative designs, performing sensitivity studies, eliminating bottlenecks, optimizing control strategies, sizing equipment, and predicting outputs. Our Process Engineers have the ability to perform advanced mathematical operations, solve large systems of simultaneous nonlinear equations, conduct PHA studies, model dispersion, and calculate GHG emissions.
We have extensive experience in designing, upgrading, and optimizing process facilities for deepwater oil and gas production facilities in the Gulf of Mexico and around the world, along with in-depth and thorough experience in chemical plant, refinery, compressor station, cogeneration, and mining projects here and abroad.

Over 70% of our current staff members are licensed Professional Engineers, many in more than one field and more than one state in the United States, as well as in Canadian provinces. Whether the project is large or small, onshore or offshore, new or retrofit, our staff has the talent, training and experience necessary to meet all the process engineering needs of our clients.