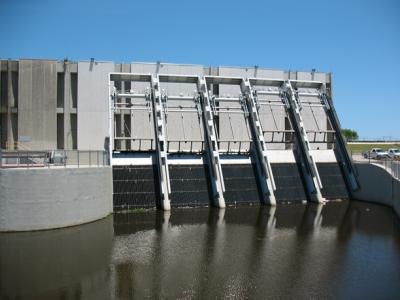 NELSON has maintained a continuing practice with public agencies and utilities including the U. S. Army Corps of Engineers, Louisiana Department of Natural Resources, and the Sewerage and Water Board of New Orleans, among others. During the last ten years, we have provided professional engineering services to more than a dozen public agencies on a wide variety of projects, including the following:
U.S. Environmental Protection Agency: Engineering study and cost estimate to expand Company Canal from Lockport to Lake Salvador and add a new pump station.
Louisiana Department of Natural Resources: Feasibility study for placement of artificial reefs in Acadiana Bays system; White Paper on Increasing Beneficial Use of Dredged Sediment within Lower Mississippi River.
Louisiana Department of Transportation and Development: Design of ferry facilities in Plaquemines Parish and marine repair facility in West Baton Rouge Parish.
Office of Coastal Protection and Restoration: Bayou Lamoque Freshwater Diversion Project
U.S. Army, Corps of Engineers, New Orleans District: Design of numerous projects - pump stations, levees, floodwalls, lock repairs, floodgates, dikes and jetties, etc.
U.S. Army, Corps of Engineers, Vicksburg District: Design of numerous projects - culverts, lock repairs, pump station, marine facility, office building, etc.
U.S. Army, Corps of Engineers, Jacksonville District: Inventory of environmental data in the Everglades.
Sewerage and Water Board of New Orleans: Repair of main power plant damaged by Hurricane Katrina; Structural evaluation of culvert; Structural evaluation of pump station.
Port of New Orleans: Design of Napoleon Avenue container facilities; Study and cost estimate of re-development of container yard; Design of ship wharf on MRGO; Design of repairs and modifications to ship facilities on MRGO.
St. Bernard Parish: Design of wetland assimilation project for the Riverbend Oxidation Pond, including modifications to the treatment unit.
Plaquemines Parish: Market research, preliminary layout, and cost estimate for deep draft supply boat base in Venice, LA; Detailed design of parish owned ship yard facility for commercial fishing vessels in Empire, LA; Preliminary design and cost estimating for upgrades to parish owned boat harbors; Detailed design of FEMA funded repairs to hurricane damage at parish owned ship yard in Empire, LA; Repairs to damage of ferry landing in Mississippi River; Grant application assistance for various parish projects
Tangipahoa Parish: Tangipahoa Parish Economic Development Foundation - Two separate siting evaluations, due diligence and utility supply assessment for large automotive manufacturing complex and automobile race track; Preliminary layout and cost estimate for ship yard facilities at Port Manchac property.
Iberia Parish: Design of discharge and distribution facilities of treated wastewater for wetlands restoration.
South Florida Water Management District: Preliminary design of C-11 Impoundment pump station and Site 1 pump station; Design review of pump stations for Stormwater Treatment Areas 3/4; Review of environmental and hydraulics/hydrology study of Everglades Agricultural Area.