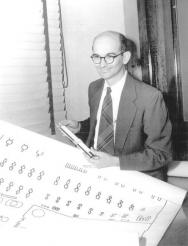 NELSON'S genesis dates to a 1945 partnership formed among two young men – friends since childhood - and their former Scoutmaster. The three combined the young men's recent engineering degrees and youthful can-do attitudes with sage wisdom from a retired military and port engineer to serve the needs of a growing nation after World War II. By 1956, the company was incorporated as Bedell and Nelson, Inc. In 1961 the name was changed to Waldemar S. Nelson and Company, Inc., and an expansion of service began which continues today.
A company philosophy of providing multiple capabilities in mechanical, electrical and civil engineering was expanded in the early years to include architectural design. Later specialization of industrial practices spawned separate departments in process engineering, control systems engineering, environmental science, and engineering and project management.
Following 5+ decades of growth, NELSON opened an office in Houston, Texas in 2000 to facilitate support of its oil and gas, petrochemical, port and power clients based there.
International experience for the firm dates to 1956, with support of start-up mining operations in pre-Castro Cuba. A steady diet of work for select international clients since then has taken NELSON personnel around the world on interesting and unique assignments.
From its inception, NELSON has eagerly sought to broaden its scope while leveraging its experience – taking on new types of projects, employing the latest technologies, extending the geographic reach of its practice. Our history is our foundation for the future. NELSON'S successful history of confidently embracing the challenges of rapid technological change and the globalization of businesses provides us with firm footing going forward.